Looking For High Quality Fiberglass Products?
The experience gained in forty years designing and fabricating fiberglass products, such as, Ford Mustang body kits, Eleanor or Shelby Mustang parts, truck accessories, animals statues, sound boxes, pots, domes, tanks, swimming pools, and a lot of other custom products is incomparable.
We have forty years experience in fiberglass manufacturing, always taking care of the quality. Because you deserve the best, we work to deliver it to you.
We have specialized in fiberglass laminating, the engineering department has been looking forward to enhance the resistance and durability of our products which lead us to reinforce them, depending of their use, with core mat, balsa wood, and others.
Not one of our competitors has this experience; that is why we assure you that the quality of our products excel.
We hand laid not only one layer of mat, but up to three. In special products we put as much layers as needed. This gives us a high quality article and thus more durable.
Our products are not the cheapest but neither the most expensive, but remember that the pass of the time fades in our memory the price of the things, but quality will stay. You get a valuable product for the price you pay.
So, what would you better do?, buy a cheap article manufactured with low quality materials, with only one layer of mat, low weight because of the poor quantity of material used, or an article elaborated with high quality materials, with up to three layers of mat for the right price.
We know your answer, so, we invite you to click the links to your left and view the fiberglass products we offer you as well as some information about manufacturing process.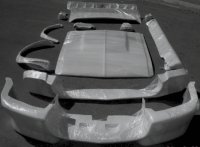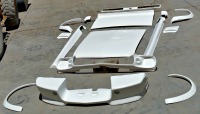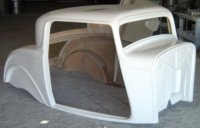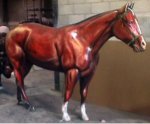 1967 Mustang Eleanor Body Kit; the best quality fiberglass products for your ford mustang at the best price.
The most outstanding aftermarket ford mustang parts for you to create or enhance your classic car
1969 Pontiac firebird fiberglass
We have the fiberglass kit of your dreams, the 1932 ford three windows coupe
fiberglass parts automotive
Fiberglass Animal Sculptures
Contact us for more information about our fiberglass parts
We specialized in fiberglass products manufacturing. We fabricate auto body parts, animals, domes, swimming pools, and custom works.