About Us
We are working in fiberglass products manufacturing since 1975; we have more than 36 years experience. We have a production facility of 50,000 square feet in Juarez, Mexico; 90% of our sales are in the United States.
During all these years we have fabricated pots, domes, theatre seats, tanks, swimming pools, bath tubs, animals, auto body parts , boats, yachts, and specialized fiberglass products according to specifications given to us, some of them resistant to chemicals.
The variety of products manufactured through the years helped us acquire experience in molding construction and the selection of the best materials to use depending of the product to fabricate.
Our primary goal is to deliver the best quality fiberglass products to our customers. Since the beginning, we have been improving the fabrication processes and material selection. We use the best quality materials from United States and Mexico.
Here you see some of the fiberglass products we have fabricated. It would be impossible to show you here all of them, but our intention is just to let you know about us.
We really appreciate your visit to our webpage.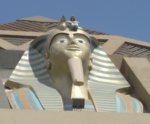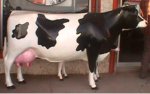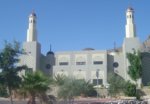 The pictures above show a fiberglass image of Tutankhamun, a fiberglass animal, and various fiberglass domes installed in a building; those domes were covered with copper.